See Every Moira Rose Outfit From Schitt's Creek in One Video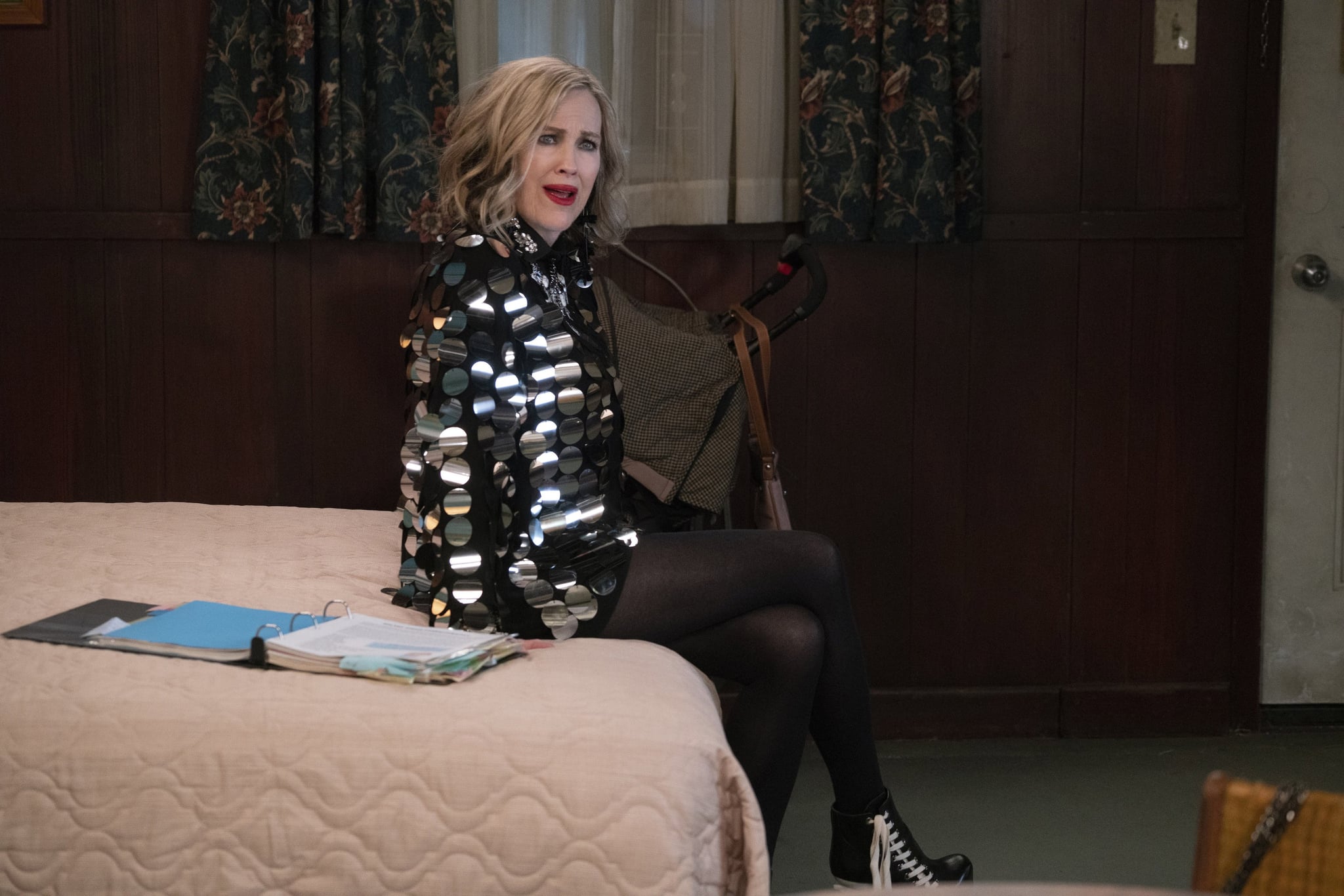 Moira Rose's closet in Schitt's Creek calls for all kinds of accolades and awards, so consider us positively blissful now that it's getting the recognition it deserves. The Rose family matriarch (played by the inimitable Catherine O'Hara) is no stranger to a glamorous (and sometimes gaudy) outfit, in fact that's where she thrives. Her collection of black-and-white wear is so vast, sometimes we require a reminder of just how many looks she's able to store in that tiny hotel room. Luckily, CBS compiled a video that'll allow us to relive all of her fantastically fabulous fashion choices again and again.
In the clip published on Instagram, fans are gives a look at every (yes, every) one of Moira's outfits from season one through six — in order! They're cut down into one-second clips, because let's be real, there's so much to cover in so little time. Now our only question is: how was she allowed to keep all these designer pieces when her family went broke? Some questions are better left unanswered. Watch Moira's full wardrobe journey, below.